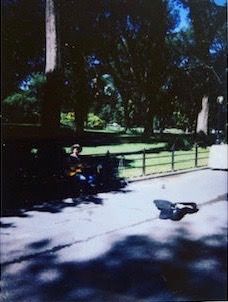 When Covid arrived, I decided to teach myself guitar playing along to Blues Radio (I am mostly self-taught on all instruments I still play).
Since then, I have played in my neighborhood park (sunsets during the week) as well as Central Park (early mornings and afternoons), along to stems of my music. This has proven to be quite popular, and feedback has been extremely positive bringing me joy.
I plan to keep doing it, as it has proven quite useful to test new material which I'm excited to release in the near future.